Well the final quarter of the year is upon us and the Christmas holiday spirit is looming. This is the time of the year when companies are starting to focus on their year end functions and in doing so, have an influence on their staff bringing an awareness to them of proceedings and the final drive towards achieving annual targets and goals bring pressure to bear, comforted by a sense that the finish line is in sight.
This has been a very interesting year, with the US presidential elections coming to a climax in about a month's time, major global economic pressure that keeps mounting with no real relief in sight and even current economic powerhouses such as India and China also showing a decline in their respective economies.
In light of such developments, Africa is coming into it's own as the last vestige of hope to the rest of the world as an opportunity in under-developed countries that still have huge untapped mineral, agricultural and economic potential.
The discovery of oil in Kenyaalong with other major players such as, Nigeria, Equatorial Guinea and Angola and with other smaller contributors such as Gabon and Cameroon keep foreign interest in Africa a reality.
This with major world food shortages and the extremely rich agricultural opportunities in Africahave led to another source of enormous foreign investment pouring into the continent.
This will be an ongoing and ever growing trend and bodes well for the continent.
That leads me into my news items pertaining to current affairs in RVI.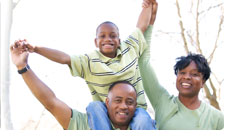 Once again, I am very pleased to inform the members that we have been extremely busy with bookings and have and continue to send many, many of our members to destinations all over the globe, as some of our new testimonials confirm. With our new management structure, the branches have regrouped and are now providing new and current members with the correct level of information and service that they deserve.
New products and special offers are soon to be launched into the market for our members and I trust that all will appreciate full participation.
In my previous newsletter I made mention of other dubious products in the market and I hope that this was both informative and led to caution amongst our member base. Healthy competition is a motivation for all to be competitive and strive to be the best by means of the delivery of the product to its consumers, however there is always the bad element that is out to make a fast buck at the expense of those that fall prey to the false promise of delivery.
More exciting news from RVI is that we have also had a large number of members completing their memberships and are now eligible to start using the benefits that the product provides. We welcome them all and wish them many years of wonderful fun-filled holidays.
Please keep on visiting our website for more news and information on developments in the company.
For those travelling between now and the end of the year, I wish you a safe and pleasant journey as well as fantastic holidays.
I will be back with our Christmas wishes and more information regarding future developments.
Ernest de Lange (Chairman)